Savor the flavor of an all organic garden this year. Organic blends that are always kid, pet, and planet friendly.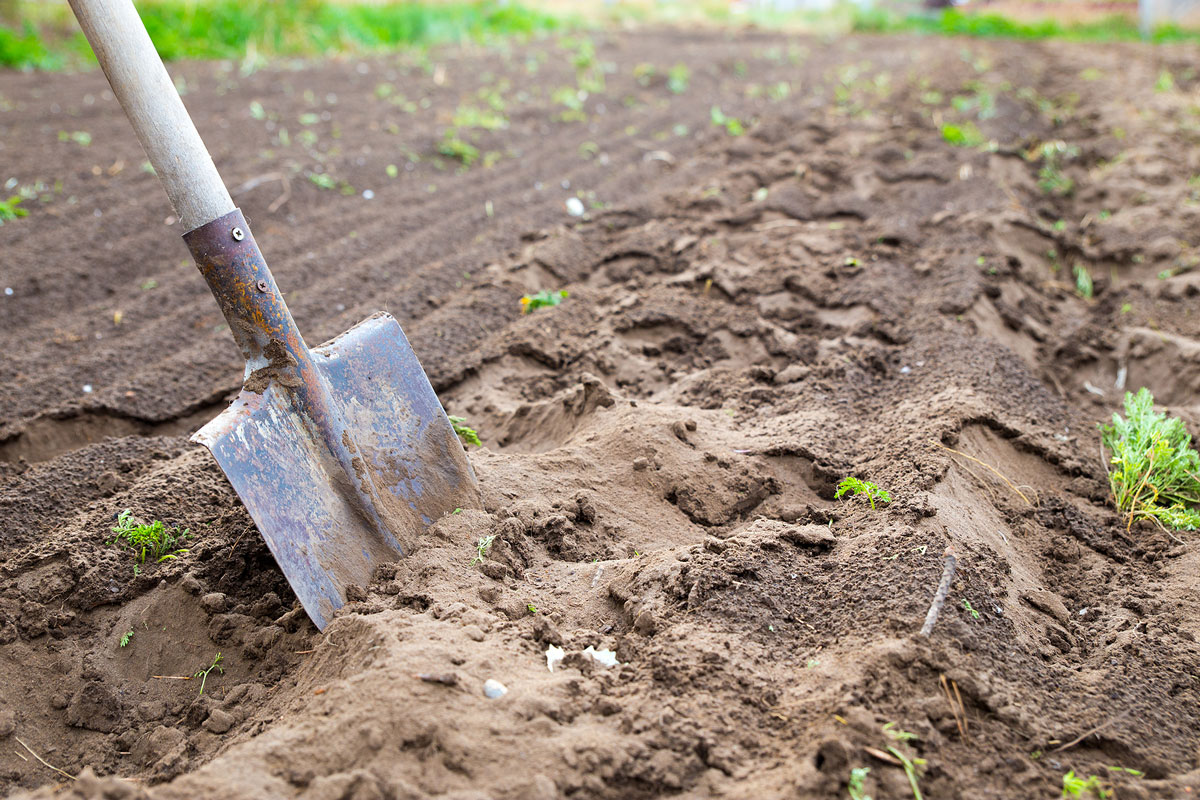 ENRICHED BEDDING SOIL
Good Earth Soil & Materials Enriched Bedding Soil is an all organic blend that has been developed through 30 years of soil blending. This proven blend consists of compost, mulches, 4 mineral sands, sugars, and other all organic materials. This Bedding Soil is a great addition to any vegetable garden, flower bed, raised bed, or container garden. It is especially suited for roses, tomato, and vegetable production.
WORM CASTINGS
Worm castings are Mother Nature's best kept growing secret. The beneficial microorganisms in worm castings boost the soil fertility in 3 ways physically, chemically, and biologically. The miracles of worm castings are easily seen in the beautiful growth and bountiful yields of your plants.
LAVA SAND
Lava sand is an excellent high energy soil amendment. It increases the water retention capacity of the soil and is paramagnetic which results in increased root growth.
TEXAS GREEN SAND
Green sand is a natural mineral amendment that contains mineral deposits that once were part of the ocean floor. It's a good source of organic potash which is important for overall plant health and disease resistance.
HUMATE
Humate provide a full spectrum of organic acids and minerals, which are essential for plant development.
EXPANDED SHALE
Expanded shale can improve soil structure by breaking up tight clay soil this helps make the soil workable and also improves drainage and air circulation. It retains 20% of its weight in water for slow release later.
NATURAL CORN GLUTEN MEAL
Natural corn gluten meal is a natural pre-emergent for turf and organic crop production.
DRY MOLASSES
Dry molasses is an excellent source of beneficial sugars which stimulates beneficial microorganisms. It also is a natural ant repellent.
NATURAL BLOOMS ORGANIC FERTILIZER
Natural Blooms is formulated to ensure long lasting beauty of your flowering plants. It slowly releases a broad spectrum of organic nutrients and is supplemented with molasses to help replenish soils and build a strong root system.
NATURAL TOMATO & PEPPER FOOD
Tomato and Pepper Food is formulated to promote steady growth and produce bountiful yields. It slowly releases organic nutrients and is supplemented with all natural humates and molasses to help replenish soils encouraging strong, healthy roots and maximizes plant vigor.
NATURES GUIDE ROSE FOOD
Natures Guide Rose Food is an all-natural alfalfa-based rose food formulated to enhance bloom production, color, and overall plant vigor.
NATURES GUIDE PREMIUM TURF FOOD
An alfalfa based litter free non burning slow release turf food formulated with sea weed, molasses, and hamates.
VERMICULITE
Vermiculite when mixed into soil allows air channels for the plants to breathe while also retaining moisture. It is also widely used in soilless growing mediums.
PERLITE
Perlite provides aeration and optimum moisture retention for superior plant growth. It is also widely used in soilless growing mediums.
Ready to Experience The Difference?